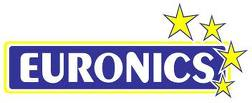 A Warm Welcome Awaits You
at the Home of Great Service and Prices
for all Your Electrical and Gas Appliance
Requirements
Freestanding Appliance Installation Starts from Only £10
To Our Local Area
We can Install Built in, Integrated and Gas Appliances at very competitive rates please contact for details

If you Dream of Customer Service actual people you can have a conversation with about your requirements in the minefield of electrical and gas appliances then come and talk to us, we have been providing our complete customer service to our customers for over 30 years, we have built up a unique knowledge of our industry and we pass on that knowledge with every purchase.
We are a family run business and still believe customer service is key, we provide a full fitting service and removal of old appliances.
We also supply and fit built-in and integrated appliances.
Gas connections can be arranged at a very competitive price.
We are members of Euronics and along with there buying power we can offer you a great range of products at the best prices.
If you want a trouble free complete purchase you have found the right people, we look forward to seeing you soon..

Introducing Roomba®
iRobot is a world-leader in robotics technology, with 20 years' experience behind us and counting. Roomba, our vacuum cleaning robot, is spearheading the revolution of placing practical and exciting robots into your home.
The technology we employ in Roomba has been refined year after year since it was launched in 2002 and draws on our expertise in building industrial robots for deployment across the globe in conflict areas and environmental disasters.
Roomba is completely autonomous and will vacuum your home effectively and completely